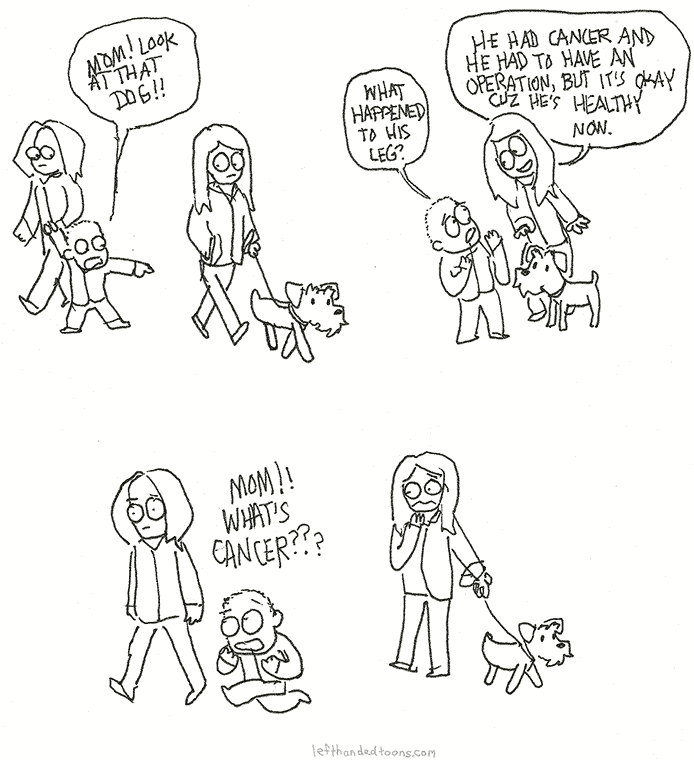 Mom! Look at that dog! (to rosco) What happened to his leg?? He had cancer and he had to have an operation, but it's okay cuz he's healthy now. MOM!!! WHAT'S CANCER??
today's your lucky day, cuz we posted two comics! one for each of your eyes.
Part of the Rosco series.