Left-Handed Toons Store!
We ship everywhere!
A Dose of Awkward: Left-Handed Toons (by right-handed people)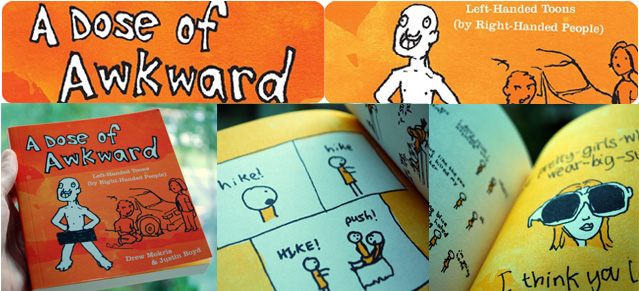 Want to get a piece of the early days of Left-Handed Toons in book form? Well dang, aren't you in luck! This book has the best cartoons from our first two years, plus some never-before-seen toons!

THIS IS THE LAST OF THE BOOKS. ONCE WE RUN OUT, THAT'S IT! : $5!
Fridaynosaur!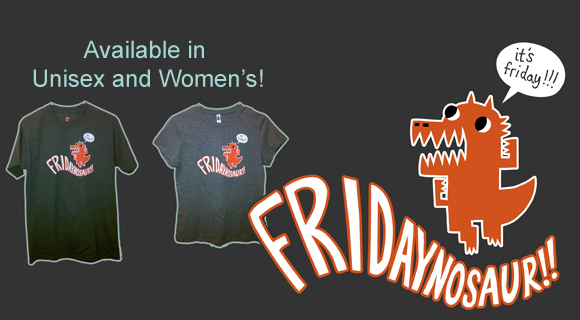 To be safe, you may want to check out the sizing info for the shirt. As Fridaynosaur would say, "It's Friday!". sizing info
Women's - $17
Women's run a little small. Check the sizing!

If you have any questions or concerns, please email us at store [at] lefthandedtoons [dot] com