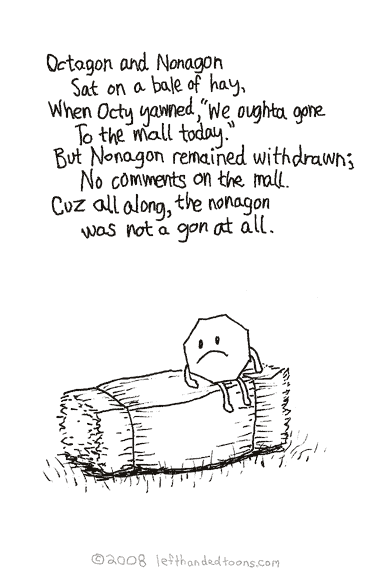 Octagon and Nonagon Sat on a bale of hay, When Octy yawned, "We oughta gone To the mall today." But Nonagon remained withdrawn; No comments on the mall. Cuz all along, the nonagon was not a gon at all. (octagon sitting on a bale of hay looking over sadly at the emptiness next to him.)
I'll stop with the poems.
Part of the Poems series.