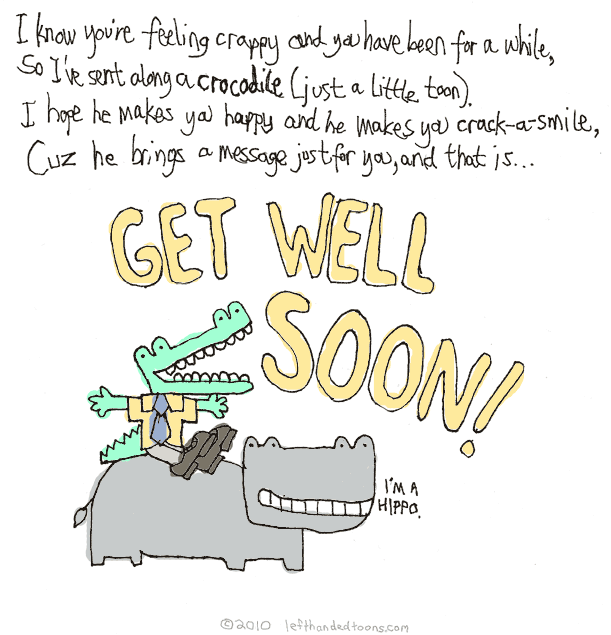 I know you're feeling crappy and you have been for a while, So I've sent along a crocodile (just a little toon). I hope he makes you happy and he makes you crack-a-smile. Cuz he brings a message just for you, and that is... GET WELL SOON. I'm a hippo.
Whoever sent you the link to this comic must really want you to feel better
Part of the Poems series.