That's right!  Starting now, our awesome book is just $6!  Each copy comes signed by both of us with each of our hands.  So that makes one book, 185 pages, four signatures and two little doodles for only $6!  Wow!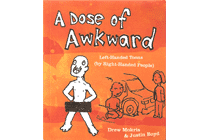 This book contains our favorite toons from the first two years of the site, plus some never-before-seen toons!  So if you don't already have the book, we think that now is the perfect time to pick up a copy!
As a side-note, this blog entry is best read in infomercial voice and out loud.  I just did it and it sounded great.
-Justin