Wednesday, April 11th, 2012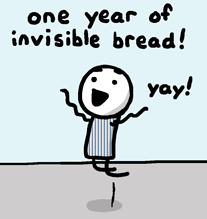 Yup!  It's been one year since I announced and launched Invisible Bread!  Remember when I posted that blog about a new webcomic of mine exactly one year ago?  Yeah, it's that site!
If you don't know what Invisible Bread is, check it out!  I've posted 113 comics so far!  Whoa!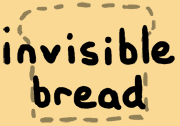 -justin